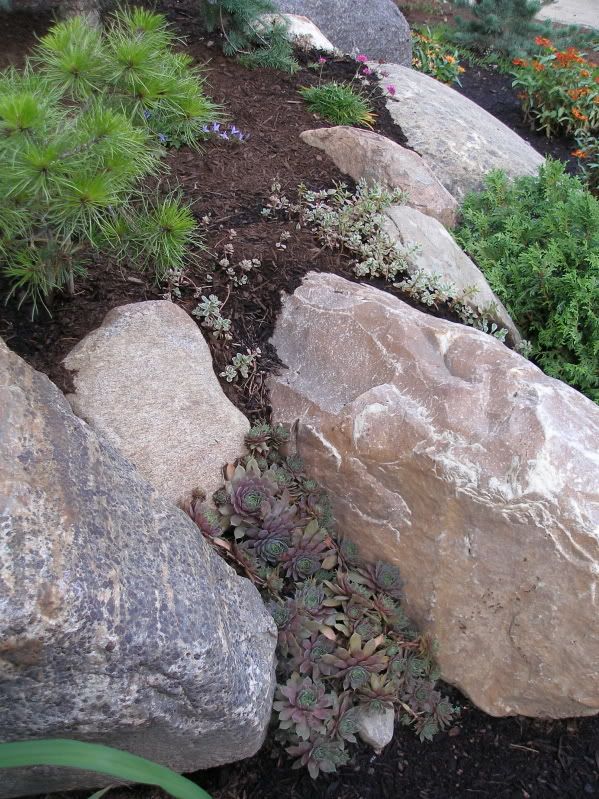 What treat to visit Marilyn. Her front yard has been transformed into a rock garden!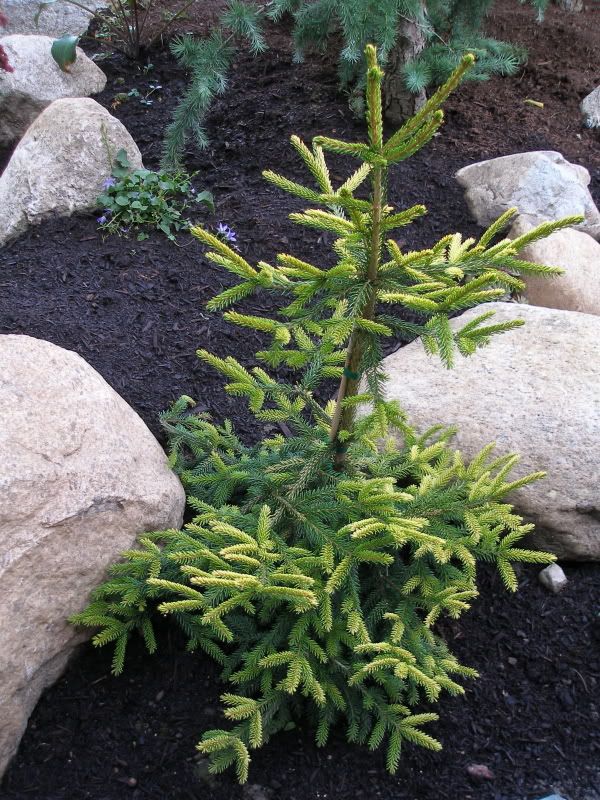 This front will only get better with age.
Around the back of her home was an urban oasis.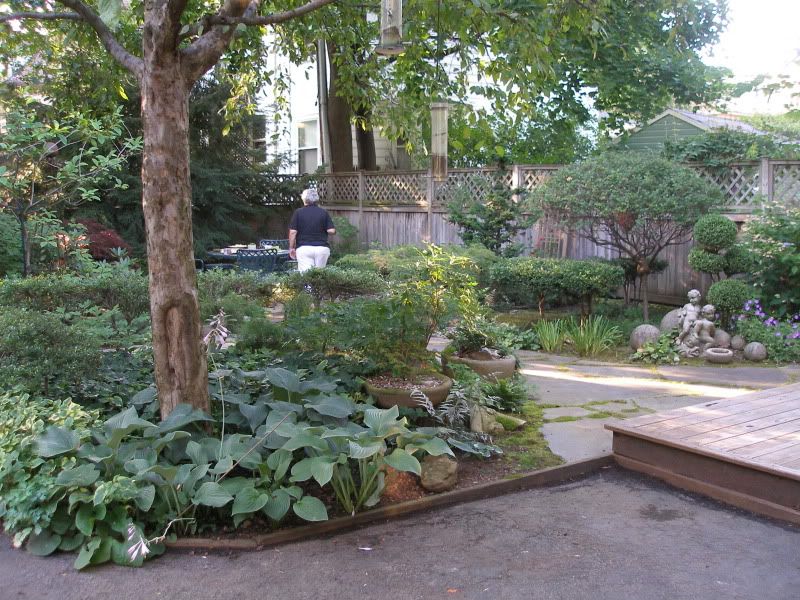 This area is more mature, and just a lovely place to enjoy a summer evening.
Her porch steps were filled with a stunning array of troughs and planters!
Everyone who attended had a great time. Marilyn is a most gracious host!
To see more pics of this wonderful garden tour. Please
CLICK HERE.