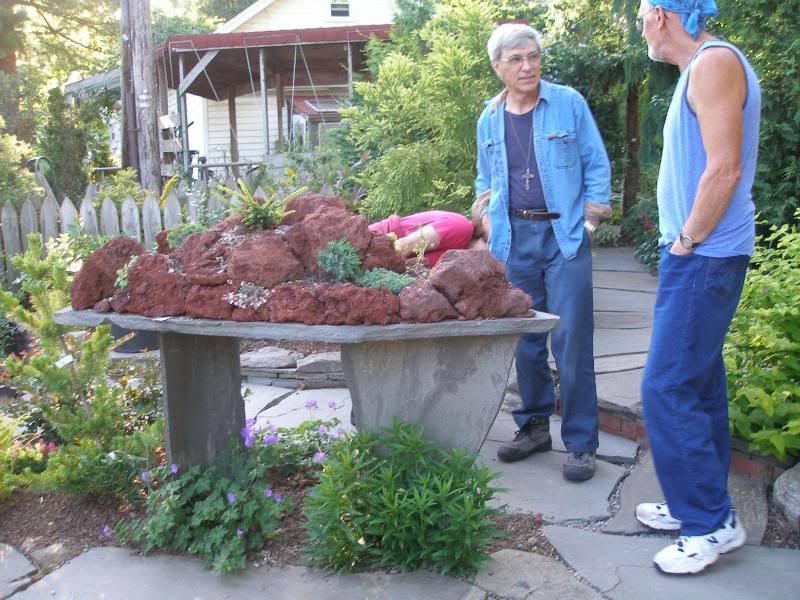 a wonderful "table" rock garden
Jerry garden was a sight to see! From the front with an average size city lawn area, though the area was not definitely not average at all filled with roses, shrubs, perennials,unusual annuals, and amazing conifers you are just getting a small taste of what is to come when you round the corner to his back yard.
Most of his acre is a lush shade garden filled with amazing plant specimens and art work.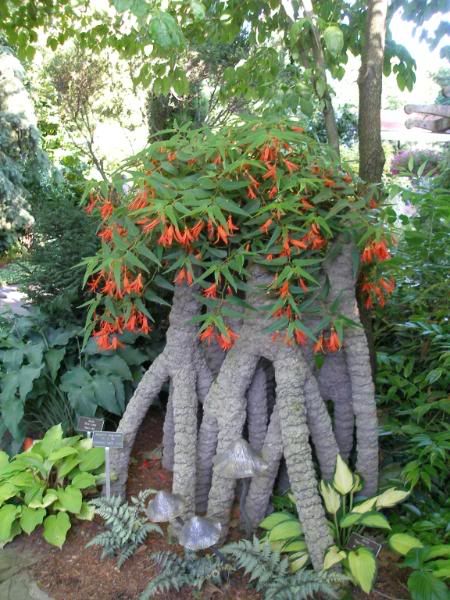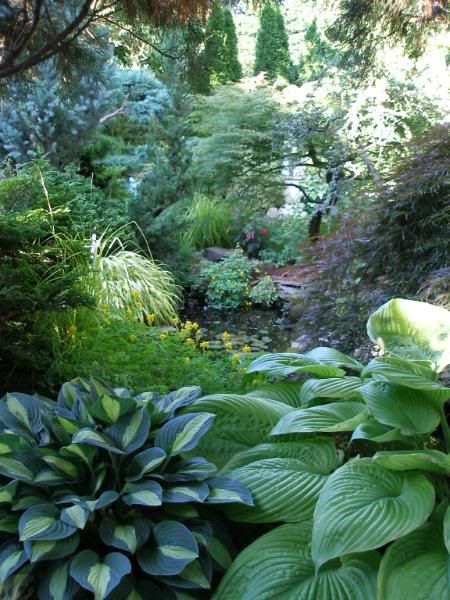 He does have 2 miniature areas tucked into his back garden. There's a mini hosta garden.
And a mini conifer garden complete with a water feature.
Once you wander through to the back of the property, you find the sunny rock garden area. This is the newest addition to Jerry's garden. We all had a wonderful time visiting this area.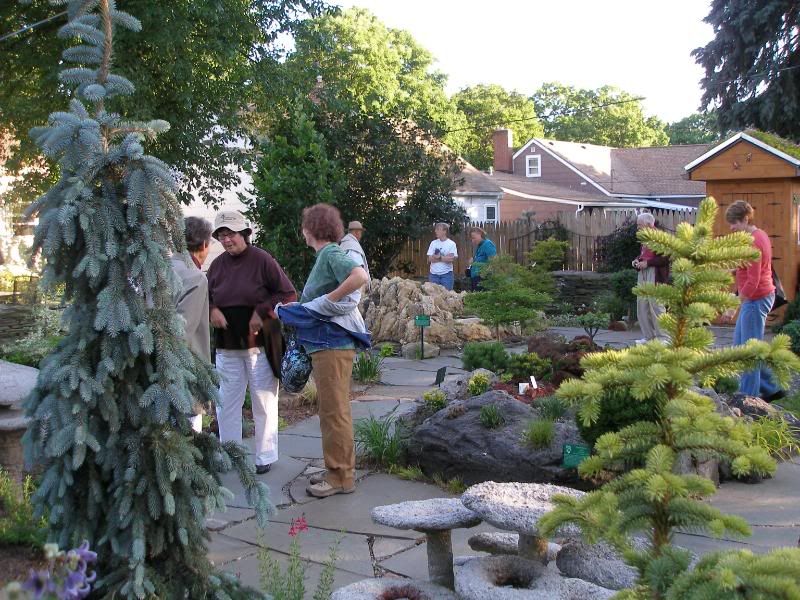 There was just so much to see and so many pictures to take! More photos will end up overloading this page so if you want to see all the pics, please
CLICK HERE
.