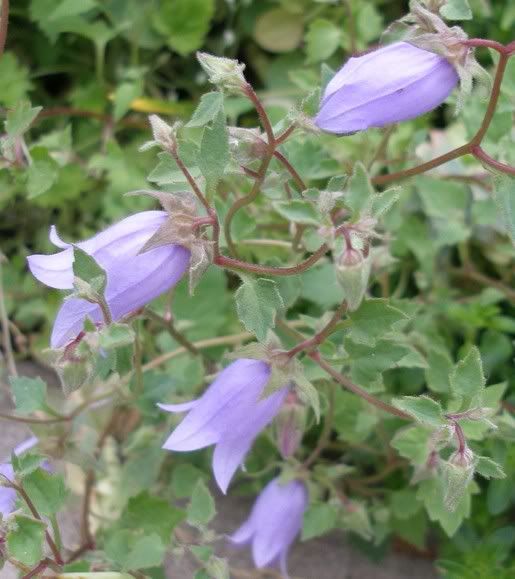 Symphandra, a campanula relative
The Plant Societies Plant Sale in conjunction with the Cornell Cooperative Extension Master Gardeners Western New York is this coming
Sunday, July 26, 2009
at the Cornell Cooperative Extension,249 Highland Avenue.
Sale hours are 10 AM to 2 PM.
Other groups selling plants will include the Iris Society of Greater Rochester, the Perennial Society, and the Genesee Valley Hosta Society.
All members of the Genesee Valley Chapter NARGS asked to bring Rock Garden Plants and have them at our table by 9 AM.